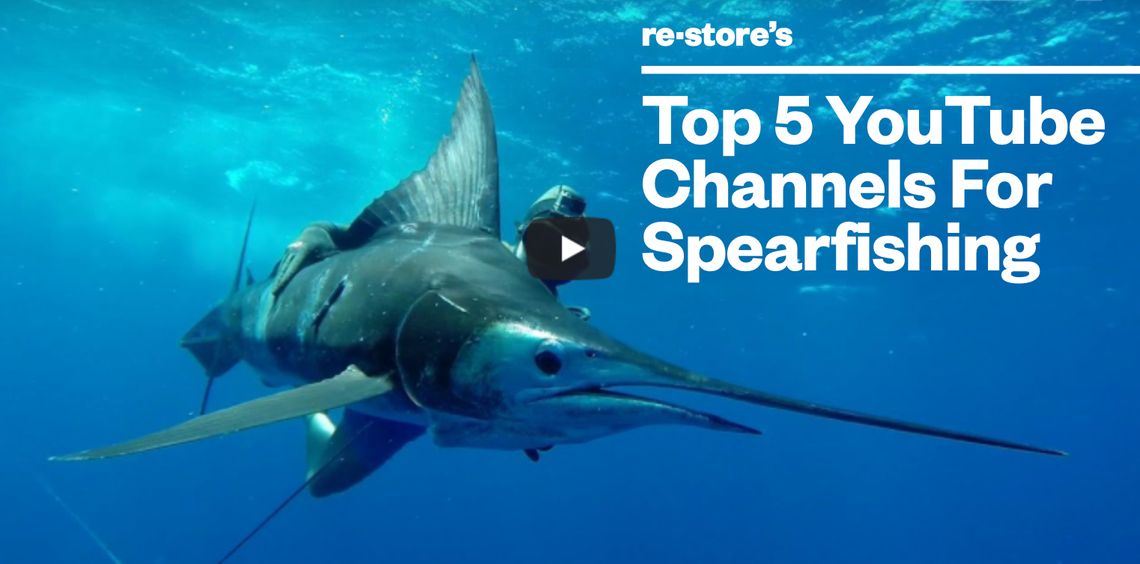 At restore we love the sea and everything that brings us closer to it. Here is a list of the top 5 spearfishing youtube channels that inspire us the most. If you are totally new to spearfishing, ore maybe just want to learn a few more tricks, this list is an excellent place to start and to subscribe.
1. Daniel Mann
Daniel Mann is maybe the coolest spear-fisherman on YouTube, while being totally down-to-earth at the same time. His videos include shooting everything from halibut in Norway, to Wahoo and even does great tutorials on things like tying knots. At restore our favourite video of course has to be, the time he won the Öresund Scorpena Cup with at team of norsemen. Dan you are the Man!!
2. Kimi Werner
Kimi Warner is the OG of spearfishing a true renaissance woman. A former U.S. National Spearfishing Champion — environmental advocate — chef — award-winning artist. Everything in Kimi's life is connected to the ocean. Growing up in Maui as a child, Kimi and her father hunted for food by freediving and spearfishing. She is in Hawaii's Freediving Hall of Fame, never far from the ocean Kimi and her husband have made amazing content over the years on multiple platforms: http://www.kimiwerner.com — Variables Productions and after having a child started a catch and cook channel simply called Kimi Werner.
3. YBS

The love for the Ocean oozes out of every frame on Brodie Moss's channel. Here is a man that truly loves the sea and you can'thelp but smile every time Brodie uses his catchphrase "we got fire baby". He spends his days exploring the Western Australian coast and producing beautiful content along his way in the natural habitat and coral bommies in the area.
4. Dripping Wet Pictures
This channel features two friends making phenomenal spearfishing content all around the world. If you love blue water and big fish spearfishing you're going to love this channel. We truly believe in their quote "Don't judge a spearfisherman by what he takes, instead, judge him on what he leaves"

5. Coatesmans Spearfishing
A tru spearfishing professional, highly knowledgeable and experienced South African waterman, with a great catalogue of videos that will blow you away. Chris is one of the most sought after spearfishing guides on the planet and his catalogue of helpful content has been swallowed up by aspiring spear-fisherman for years.
Bonus: Adam Stern freediving instructor
If you want to improve your breath-hold and freediving technique, this is the best channel on YouTube. Adam is very charismatic and his courses and DeepWeek freediving festival are talked about by well known freedivers around the world. Probably the first channel we gorged on when we started spearfishing, so comes highly recommended.